Just as you started to get to grips with glycolic acid, hyaluronic and salicylic another new acid with a plethora of promising results comes along to mix-up your skincare routine. The culprit? Mandelic Acid.
'What does Mandelic Acid do?' We hear you ask (or rather type into Google). From anti-ageing to reducing acne and fading pigmentation, keep scrolling to read everything you need to know about Mandelic Acid's benefits and why we use it in our Sleeping Smoothie Overnight Body Serum for the ultimate radiant glow…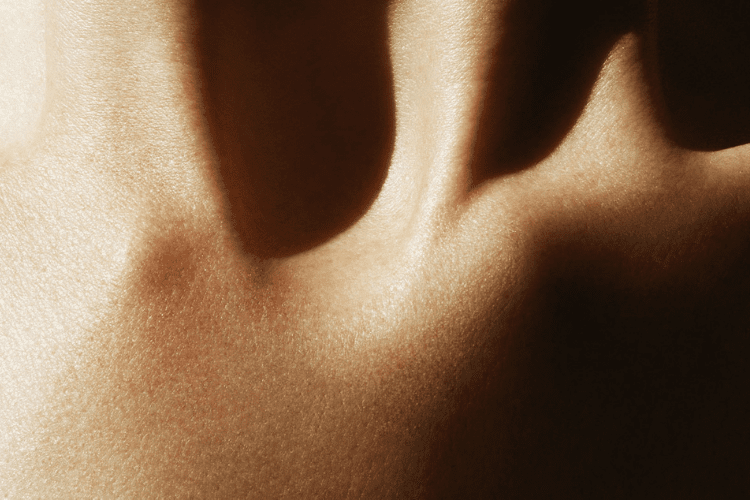 What Is Mandelic Acid?
Put simply, Mandelic Acid is an Alpha Hydroxy Acid that is derived from bitter Almonds. Alpha Hydroxy Acids work by exfoliating dead skin through breaking the bonds between skin cells to unveil refreshed, brighter skin as well as helping to keep the pores clear and balanced, with a more even tone.
When compared to it's counterparts Glycolic and Lactic Acid, Mandelic is a lot gentler on the skin, making it the perfect choice for all skin types and those who have sensitive skin. What's more, Mandelic Acid's molecule size is twice as big, therefore it penetrates the skin more slowly and is less likely to cause any irritation.
What Does Mandelic Acid Do?
This powerful multi-tasking miracle can be used in your skincare regime when your skin is in need of a radiance boost.
It Helps Prevent Your Skin From Ageing
In a study taken in 2013, it was discovered that chemical peels with Mandelic Acid may help to stimulate the production of collagen which decreases as we age. This Almond-derived acid works to increase cell turnover and helps remove dull, grey looking skin cells on the surface of the skin along with fine lines, revealing a more youthful, radiant and firm appearance.
It Helps Treat Hyperpigmentation
Those who suffer from hyperpigmentation caused by Melasma may see some benefits from adding Mandelic Acid into their skincare routine. In fact, research has shown that it can reduce Melasma by a promising 50% in as little as just 4 weeks! Convinced? We are too!
If you're dealing with acne Mandelic Acid can help unclog pores, reduce inflammation and regulate the production of sebum which can result in a reduced amount of acne breakouts.
One study discovered that a chemical peel featuring 45% Mandelic Acid was just as effective as a peel with 30% Salicylic Acid on people with mild to moderate acne breakouts. Is there anything that it can't do?!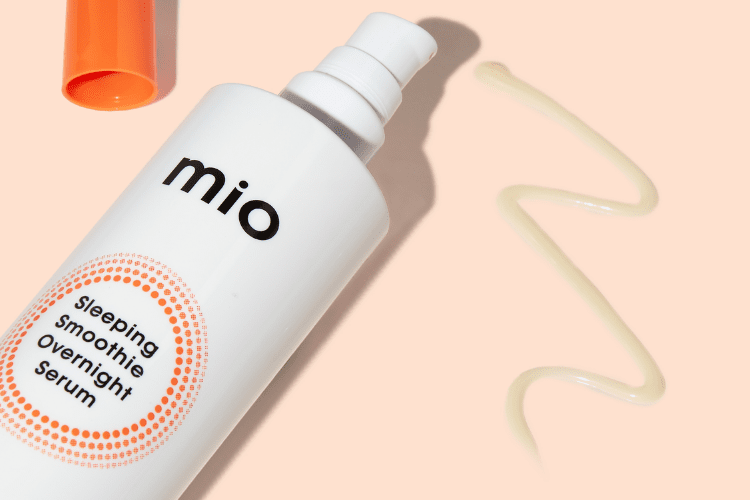 Can I Use Mandelic Acid Every Day?
When using a product with Mandelic Acid, always refer to the brand's guidelines on how to use. Some products will be gentle enough to be applied every day as they contain a lower concentration, however others may not and will only need to be applied a few times a week to see visible results.
Our Sleeping Smoothie Overnight Serum is gentle enough to be used on the skin every day and is perfect for getting your skin Summer ready (post-lockdown here we come). Although Mandelic Acid is famed for it's uses on the face, our body serum is unlike anything else out there as it is infused with this magical multitasking ingredient (why should your face get all of the benefits?)
Working like a dream as you catch some zzz's, our Mandelic Acid Serum exfoliates and resurfaces the skin on your body overnight to reveal brighter and more hydrated skin underneath. Supercharged with brightening and moisturising plant-based actives including Raspberry Extract, nourishing Shea Butter, Whu-Zu-Yu and a mood-uplifting fragrance of Citrus and Orange Blossom. Your skin will feel noticeably glowier, healthier and smoother when you rise and shine in the morning.
How To Use:
Apply to dry skin after bathing or showering in the evening and allow a moment of serenity whilst you inhale the invigorating aroma. Let the product sink in and work it's magic overnight as you drift off to dreamland. Shower off in the morning.
Your Smooth Skin Bodycare Essentials